As an affiliate I may earn a commission from qualifying purchases. 

Skin Conditioning Products That Work

Favorite Skin conditioning products that work best for my skin type which is very dry skin with deep wrinkles. I have found two products that work absolute wonders in relieving my dry skin and smoothing my deep wrinkles.
Some may be unconventional, but the best skin conditioning for my skin that really works wonderfully well!

We Can Fight Genetically Deep Wrinkles & Dry Skin..!!
With dry skin comes wrinkles more so than someone with oily skin.
And, for me not just wrinkles, but deep wrinkles as they are a hereditary trait in my family - Genetics!

Favorite Skin Conditioning
For Deep Wrinkles and Dry Skin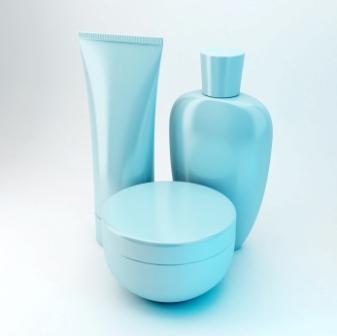 With trial and error over the years, looking for the right skin care products for my skin type, here are my favorite skin conditioning products that work effectively on my genetic deep wrinkles and very dry skin.
I use Cowshed Sea Salt Scrub and Captiva Firming Body Scrub as my skin conditioning product for dry skin and wrinkles. They make my skin soft and supple making a great difference in the appearance of my wrinkles and dryness of my skin; giving me a smoother and more supple look and feel with a youthful glow to my skin again.
This Cowshed Spearmint Exfoliating Sea Salt Scrub is a purifying body exfoliation treatment and contains revitalizing spearmint essential oil & sea salt crystals to cleanse & burnish skin.
This skin conditioning product is enriched with macadamia oil & anti-oxidants seaweed & honey to hydrate & shield skin from free radicals and it is infused with a minty aroma to awaken your senses.
Using Cowshed at least once a week you will see your skin transform, leaving your dull, flakey and itchy dry skin behind.
Perfect for all skin types..!! No more piling on the lotion to relieve my dry itchy skin!
Even when I was in my teens I had to apply a lot of lotions making my skin greasy and slick, and now, that I am older and finding the best ways to condition my skin, I am not greasy and slick anymore. Just soft, firm, smooth and supple!

Overall Best Skin Conditioning
That Smooths Deep Wrinkles

I successfully use this body scrub Captiva Intensive Firming Scrub on my face, simply because it smooths my deep wrinkles.

I know, but just because some things are made for the body does not mean they can't be used on the face.
You are probably thinking the facial skin is too delicate, which I agree with whole heartily, but if you find something that works well then why not use it.
It is almost like a hidden secret, very hard to find. Why? I don't know, but it should be available everywhere because it is truly a great overall skin conditioning product.

It is truly an amazing conditioning product, so effective and really cheap compared to most all of the other skin conditioning products for deep wrinkles, dry skin and anti aging products on the market.
And, like I said on my homepage, I plan on fighting the aging process every step of the way so, that leaves me open to try unconventional ways of doing things and finding things that work.
Another one of my favorite skin conditioning products is light therapy. I use it in combination with my favorite anti aging face cream. It adds moisture and helps rebuild your skin at the cellular level stimulating collagen production and elastin repair.
Facial exercises also help to regain a smoother and younger looking face diminishing deep wrinkles and lifting the face naturally without surgery.


How a body firming scrub became one of my best skin conditioning product for my facial deep wrinkles and dry skin.
I have used Captiva Firming Body Scrub for several years and it has worked miraculously as one of my skin conditioning products for my body so, one day I thought, if it works this well on my body how well will it work on my face. I was pleasantly surprised with the results, and now I use as a wrinkle reducer and dry skin reliever for my face.

It too, is a hydrating and exfoliating scrub leaving skin soft, smooth, supple and firm. I still use Capitive at least once a week as my body scrub and the Cowshed Sea Salt Scrub they are doing the job of keeping my skin conditioned, in the respect I want and need it to be.

Unconventional Skin Care For
Deep Wrinkles and Dry Skin


I have been using Captiva on my face for over a year now with absolutely no bad side effects, just great results, and it has only done wonderful things for my deep wrinkles and dry facial skin!
Captiva Intensive Scrub firms and conditions my skin so well because it has DMAE in it!
This website is geared toward anti aging resources so whether I find conventional or unconventional ways to fight the aging  process, I will share it.
You really have nothing to lose in trying these findings for yourself; as I have already tried the products that I write about and share on my website.
Go ahead and try these skin conditioning products as I know you will be very pleased that you did!
You Might Also Like

---
Exfoliating Your Skin - Rosacea Skin Care - Skin Care Habits

Facial Exercises For Men and Women - Healthy Water

Candida Skin Problems & Other Health Issues