Exfoliating Your Skin Is Important For Smooth, Radiant Younger Looking Skin

Exfoliating your skin helps it look younger and more radiant. Adding exfoliation to your skin care habits removes dead skin cells allowing the new skin cells to surface giving you brighter, smoother and younger looking skin.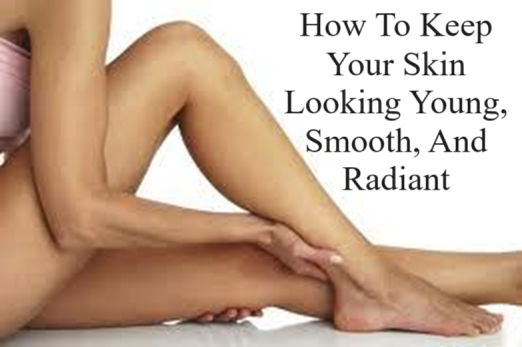 Proper skin care helps determine how radiant, healthy and younger looking our skin will feel and look.
And, exfoliating it is an important step to achieving healthy radiant and smoother skin.
You can keep your skin looking as smooth and young as possible, well into old age, by exfoliating at least once a week. Our skin cells are constantly sloughing off and new skin cells are being replaced all day everyday.
Keeping our skin fresh and glowing requires us to help the outer layers slough off so the new cells can replenish and surface more easily.
When Dead Skin Cells Build Up
Skin Looks Rough, Grey, Old And Ashy
Removing dead skin cells so they won't build up causing dullness and thickness making your skin look rough, grey, old and ashy also helps your skin care products work better and last longer.

Exfoliating Your Skin Helps Reduce Cracks
and Fine Lines Making Them Less Visible

When the old skin cells build up they form layers of dead dry skin and these layers begin to crack creating the appearance of fine lines.

Skin cells do not live long so to allow the new healthy skin cells to be on the surface while they are still vibrant and healthy the dead cells must be removed. Allowing the new skin cells to surface will in turn give you fresh healthy, radiant and younger looking skin.
You can help it renew itself to a smooth healthy
and natural glow simply by exfoliating it
And, who doesn't want smooth velvety soft glowing skin! All this by simply including exfoliating into your skin care habits. Plus exfoliating your skin is one of the best anti aging treatments you can give your skin!
Removing the dead skin cells is also a must when preparing your skin for healthy fast sun tanning! Tanning in less time while letting your body absorb the natural vitamin d3 the sun provides.

Levels of Exfoliating Your Skin

There are different levels of skin exfoliation ranging from mild to deep and intense depending on the product and process you decide to add to your skin care routine. Removing the dead skin cells is easily done in the shower.
A mild level of exfoliating your skin could be as simple as using a shower scrunchie, loofah or even your washcloth and your favorite body wash.
If you are one of many that uses only your hands and soap to wash your body and if you want healthy radiant skin, you will need to add  at least this mild form of exfoliating to your skin care routine.
A mid level exfoliation would be using a exfoliating skin care product designed specifically for softening and loosening the dead skin cells for easy removal and an exfoliating glove using circular motions in a small area before moving on to the next area.

If you have a bit of age on your skin, you may also want to consider the effectiveness of combining your skin care products, see link below
Alternate Exfoliating Your Skin
With The Different Techniques

Alternating between the different levels of exfoliation will keep your skin in top condition and optimal health while looking and feeling its best.
For an even deeper level of exfoliating try dry brushing your skin before you get in the shower then use the mid level exfoliating process.

This combination enhances the radiance and firmness of skin and, there are many healthy benefits to dry brushing your skin. Brushing your skin while it is dry allows you to exfoliate and increase blood circulation without robbing it of moisture the way a hot shower can.
One of the most powerful and important benefits of dry brushing is stimulating lymph flow and the drainage that follows.

Other Benefits Of Dry Brushing Your Skin Include


1. Helps Detox the Body and Improves Lymphatic Drainage

2. It is Gentle on the Skin and Helps Remove Toxins

3. Supports Your Body's Natural Healing Capabilities

4. Improves the Condition of Your Skin Reducing Signs of Cellulite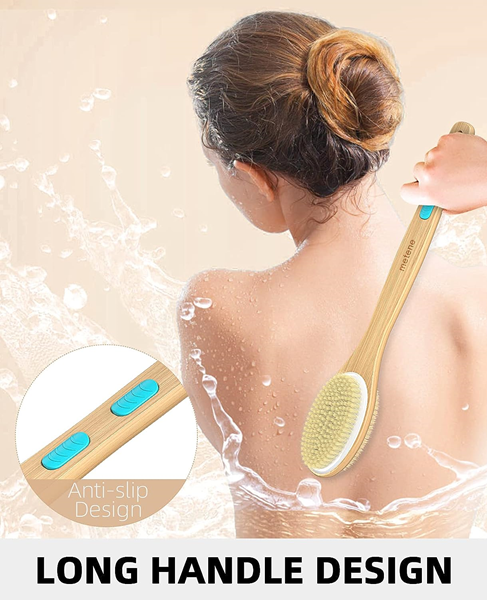 So, the best way to get radiant, smooth, healthy and younger looking skin is simply done by Exfoliating it, how ever it is that you choose do it!
You will be amazed at how healthy and radiant your skin will look and feel once you add exfoliating to your skin care habits.
An additional benefit of removing dead skin cells is that it allows your other skin care products to work better and last longer.
So, start exfoliating your skin to help it look and feel fresh, bright, smooth and younger; results will be radiant skin. And, who doesn't want fresh beautiful skin!
Your other skin care habits are just as important as exfoliating your skin! See links below.
You Might Also Like

---